Patient Articles/ Stories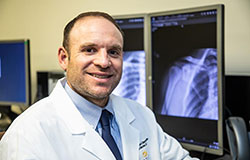 Whether you're a weekend warrior or a collegiate athlete, one of the most common injuries to the knee is a torn meniscus. Athletes in contact sports are particularly prone to the injury, but the truth is, anyone at any age can suffer from this injury.
You will need the Adobe Reader to view and print these documents.